PlayStation Summer Sales are kicked off, grab the best offers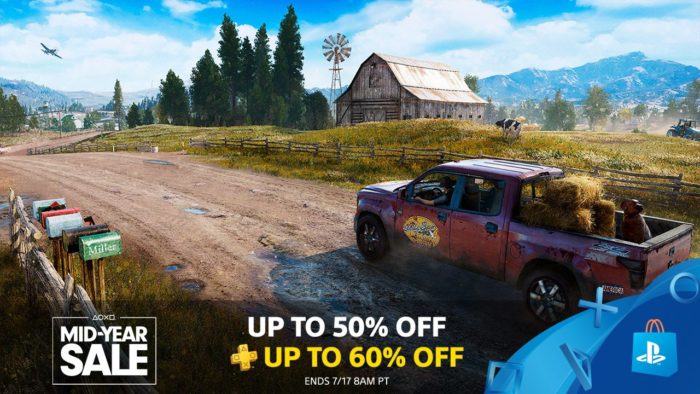 Are you a hardcore fan of PlayStation games, and got your favorite control already. But, the expensive PlayStation games are sticking you to play the older games, what you have played tons of times. Now the summer sales are the option to go for and grab your favorite game in half of the prices.
Though the summer sales offered by Sony are limited to older games, newer added in the category is worth to watch.
The summer sales are going to last till 17th of July, and the game which can be grabbed from the deal is for PS3, PS4, PS, PSP, and PSVR.
The discounts are huge, you can grab the pieces in almost half of the prices, and for some games, even 60% off has been offered, to get this done, you will have to check it from the official website of the same company.
Major discounts what have been witnessed for the older games but some newer games also have been added and offering very good deals even on them. For a normal user it will be off of 50%, and for the PS plus subscription member, the discounts may offer 60%.
Sony called it the mid-year sale, and according to the official of Sony more than 860 games have been discounted for the users, and some games can be grabbed in bundles.
Some famed games are also added to the list but you also search for yourself, the 860 titles are worth to watch.
Deals:
Doom and Wolfenstein: The New Colossus bundle — $47.92 from $106.49
Assassin's Creed: Origins — $47.99 from $80
Borderland handsome collection — $30.09 from $70
Assassin's Creed Triple Pack: Black Flag, Unity, Syndicate — $44.99 from $90
Battlefield 1 and Titanfall for 2 ultimate bundle — $33 from $100
Battlefield anniversary edition — $62.49 from $125
Battlefield 1 Revolution — $26.39 from $80
Diablo 3 eternal edition — $47.99 from $79.99
Dirt rally plus VR bundle — $40.19 from $66.99
Dishonored Death of the Outsider — $30 from $39.99
Dishonored complete collection — $55 from $109.99
Darksiders Warmastered edition — $8.09 from $27
DOOM — $21.59 from $26.99
Dragon Age Inquisition – Game of the year edition — $17.65 from $53.49
Bioshock Collection — $34.39 from $80
Farcry 5 —$64 from $79.99
Fallout 4 — $23.99 from $39.99
Alekhine's Gun — $24 from $40
Black Mirror — $26.74 from $53.49
It should be noted that the prices may vary from region to region, and price for the same title may vary on different consoles.