Assassin's Creed Odyssey plot and story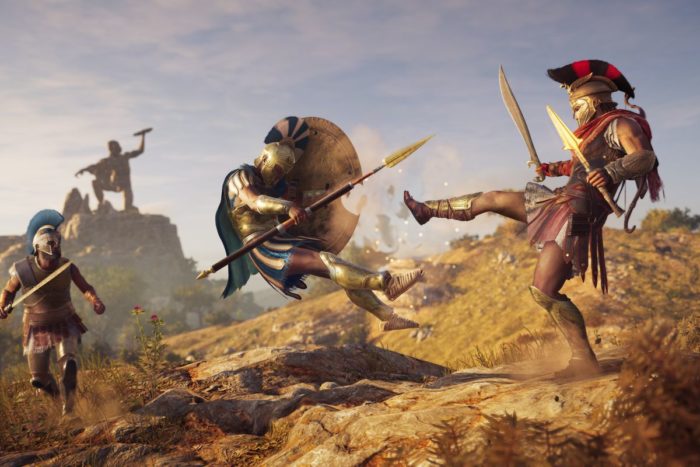 Ubisoft one of the leading flagship game, Assassin's Creed stormed the internet and social media with all the right reasons. We have been waited for months to get to know the plot, story of the game. And if you have watched the six-second promo of the game along with the press talk of the officials, you would have known that the plot of the game.
You know the step to transporting players to the mystical lands of Egypt in the previous version of the series got thumbs up. And from the announcement of the game about the next installment, we were eagerly waiting to know any hint about the location of the game along with time period. Now, with the teaser, we are convinced the plot of the game, might take place in ancient Greece.
The latest version of the series, Assassin's Creed Odyssey will take place the players to Ancient Greece. And at the conference, we noted some of the hints.
The era which is chosen by the developer to take the players is not lesser than a surprise, era of 431 BC, the middle of Peloponnesian wars.
This, in my opinion, will be centuries before the Bayek and Aya's Adventure, and the longest period back in the time any game going.
Though the story of the game is much more interesting than the plot of the game, it will be the backdrop of the conflict between Sparta and Athens.
And you will be getting the locations like Delos, Mykonos, and Attica. I am very impressed with all the changes in the series, especially the backdrop and the back in time story of the game.
The conflict though will be very severe, but the characters of the players will remain mercenary, and you can get player of any sex. This will be the very first time in the history of the Assassin's Creed title, a female character can be chosen to play.
So, are you excited and waiting to get the game on your consoles or PC?