Forza Horizon 4 Leaked Car List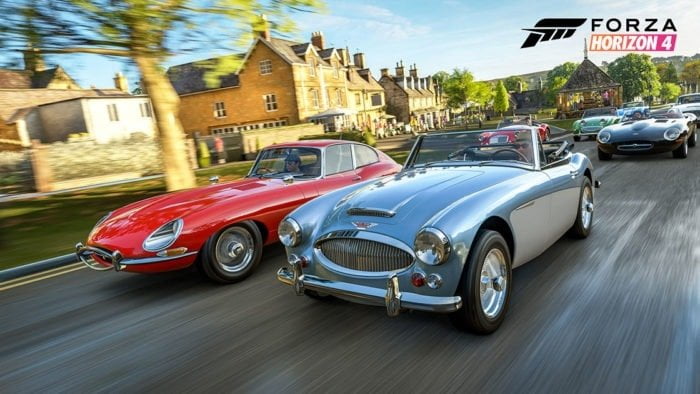 This morning I was playing the Forza Horizon 4 in my dreams, and one says, the early morning dreams come true. And I woke up with the surprise, what was that surprise, months early downloads of Forza Horizon 4, which is in Alpha or beta phase, the list of the car leaked.
Initially, there were reports of leaking the gameplay of the same game, and I come to see some fake videos regarding the gameplay, but that were false claims.
The same game is going to hit the floors on 11th October.
In the leaked folder of the same, there were about 490 files, a list of the cars which we will see in the upcoming open-world racing game Forza Horizon. A wide range of cars available in the list, and we are quite happy to see that numbers of cars on the list, Volkswagen, Subaru, Renault,  Porsche, Nissan, Mercedes, Mazda (Twerk stallion '92 returns), Lotus, Lamborghini, Honda, Ford, Ferrari, Chevy, BMW, Audi, and so many.
Even if the list is not finalized or just has been added for the test version of the game, the Forza Horizon 4 player will not please to get them to see.
After leaking of these folders and the car list, the team of the same game was in the hot waters, and a load of criticism came within the Forza community.
Some were not happy as the surprise has vanished, and some were because of the inclusion of the car in the upcoming racing game.
All of the cars are taken from the Horizon 3, Forza Motorsport 7, and not the inclusion of the Toyota car making the headlines in the community.
Microsoft also in the headlines for all the wrong reasons, they could not hold up the list of the cars included in the game. They are dealing with the criticism, and it is really very unfortunate.
Some were found with the claim; Microsoft did it knowingly to create the hype, which does not seem right in the situation.
So, if you are the loyal fan of the game, and not happy with the list of the car, no worries, this is not the final, list there will be dozens waiting to be included in the game.