The Sims 4 is one of the amazingly popular life simulation game's fourth installments. The developers of the fourth installment are the same; The Sims studio and the publisher as well remain the same, Electronics arts, the biggest publisher on the face of the earth.
The game was made available for public on September 2014, though the developers announced to release this on May 2013. With the release of this fourth installment, the game broke all the previous records of and became one of the highest sales games of the history. Up till now, 10 million copies of The Sims 4 have been sold and critics applauded the story, the expansion and every aspect of this game. The only issue we face, the game is too addictive and eats up the hell of the time.
Best The Sims 4 Mods:
The game is too popular to handle, and every aspect of this game is too fancy and adorable. You even can add some more stuff to make this game more cheerful, delightful. And to get this done you will have to add modes of the games. By modding you can add tweaks to your game and make the game to get some more expansions.
But, the problem with the modding lies that there are too many modes. And a user gets confused which modes should be downloaded and which do not. Here we come with the right solution, we have penned down a list with the most useful modes of The Sims 4. You can have these modes to your game and can add some more value.
In this post, we will be covering every aspect of the mode. From, covering the User Interface to the improvement the mode can add to your character.
You need to visit the page regularly, as we update the list and provide you with more interesting modes.
It has not been almost four years, the game released. And tons of new modes have also been introduced, it becomes funny to ascertain which modes suit us and which do not. We have figured out the issue and offer you the interesting modes.
How to use Mods in Sims 4:
What we got is that when it comes to modding, for Sims 4 users it was a new experience for many. There has already been that much of expansion, they do not find something more interesting to be added. But, if you want more, you can have these mods. But, right now we are figuring out how to use mods in Sims 4. So, whenever you add some stuff from the third-party source, it would be ideal to ascertain their trust. If they are trustworthy, and you are hundred percent sure about that, then go for them with third party stuff.
Head to your system files and search for "Electronic Arts" folder
Inside the folder, you see the folder labeled with "Mods"
This is the folder where you will be dropping the mods files
Download the modes files, we also have given you the download link, grab the link and download the Sims 4 mods
You get a zipped file, extract the file, and place into the mods folder.
Now, you can start the game.
You can see the mods startup screen, and you need to activate all of the mods you just dropped
Recommended:   The Sims 4 Cheat Codes
Must remember:
There are key things you need to memorize when you use the mods.
The most common type of mods will are script mods, they add the script to your game, and added by dumping their zip files into the mod folder.
Beware that, when downloading mode files, read all the precautions, and see if the mods file cannot do some stuff. The mods file actually can break your game, so be extra careful while using them.
Always backup your saves before installing any mods.
Emotional Inertia By roBurky:
Sims 4 is all about the emotions of the Sims. And the fourth installment of the series has done some amazing work regarding. But, the problem is they Sims emotions become predictable, and they change like clockwork. So, it becomes really very hard to make all Sims happy and good mood. Emotional Inertia mode by roBurky makes your Sims little more unpredictable in terms of mood. And you will see some meaningful results in the terms of moods of your Sims. So, the link has been given, you can download the file and get the emotions unpredictable.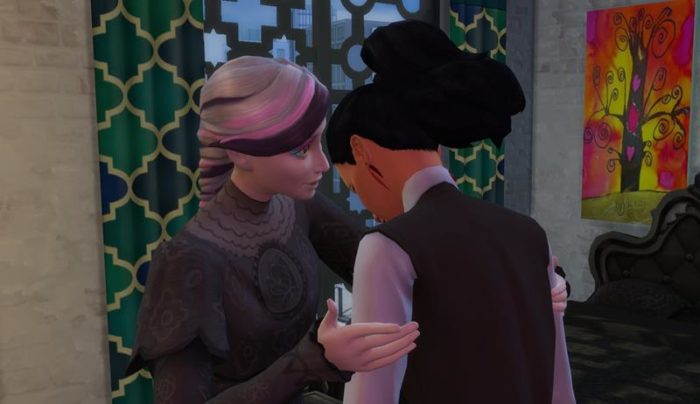 Have some personality please by Polar BearSims:
This mode will help you to load some more happiness and joy to your Sims. This new mode adds new options and offers new dialogues to the Sims. It can make you not to indulge in some annoying idle chat. And the Sims will have new chances to learn new traits and careers from the deep conversations offered in the mods.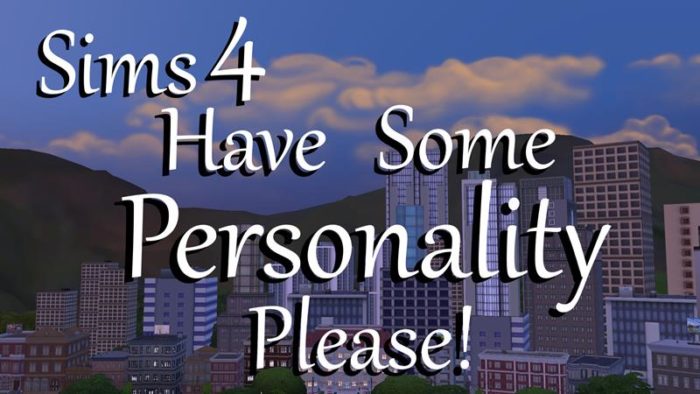 The mars Human Colony:
Did you ever imagine living at mars? But, now yes in Sims 4 you can colonize the mars with humans. This would be an intriguing experience to go to Mars and living there without any problem. The sci-fi houses, greenery, air-tight corridors and walkaways installed with oxygen are the way to live at mars. One can provide the same environment as earth at mars, and make your Sims live happily there.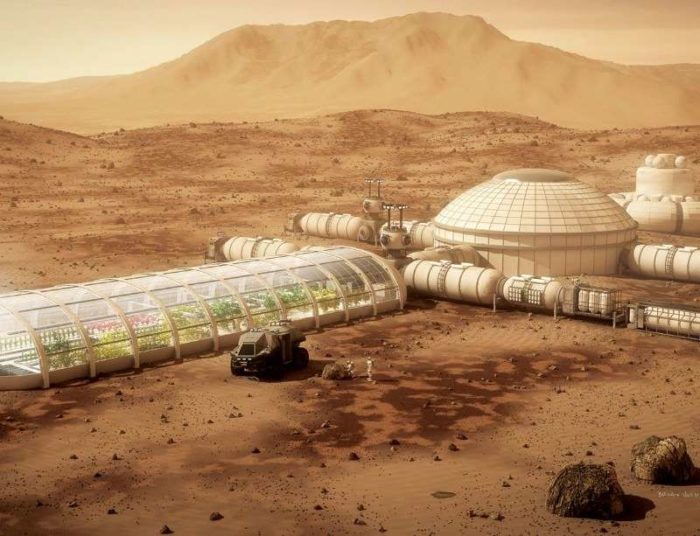 Recommended:  The Sims 4 Cheat Codes
Ultrasound Scan by LittleMsSam:
What is the most beautiful experience you have had in Sims 4? Without a single shadow of a doubt, it would be having babies. Having babies is the most significant step in the Sims 4 and everyone who plays this game goes through this experience and add cherish to life.
But, in Sims 4 genuinely it becomes fake; in Sims 3 it was more realistic and genuine. But, with the ultrasound scan mode of the Sims 4, you can add some realism. You will have the ultrasound images on your walls, and it slows down the process of having babies. So, go through that splendid experience of having babies even in games, and add some pleasant in your gaming life.
Skeeball and Photo booth:
Skeeball and Photo booth mode is offered by fire2icewitch and it adds photo booth and skeeball machines into the Sims 4 games. It would be ideal for you if you are planning to have rec rooms and arcades on your buildings.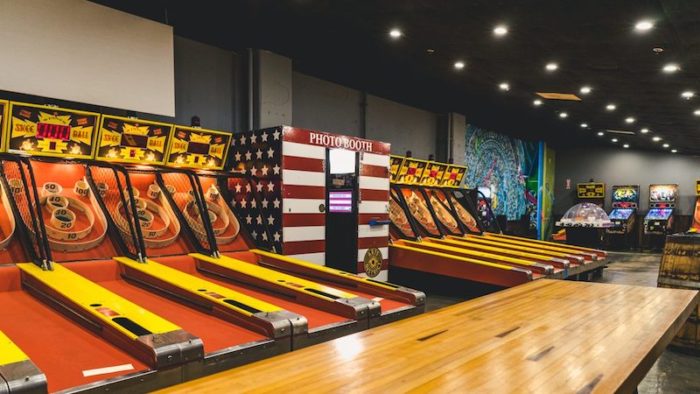 St Pupper Animal Hospital:
Do you want to run an animal hospital? Yes, who would not want to run their own animal hospitals where the animals could be hospitalized and treat well. This new mode offered by Montrose will let you have the two floors animal hospital and more.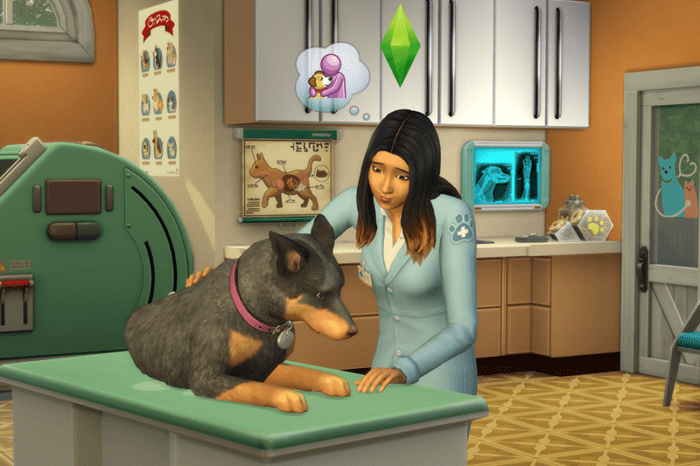 Studio 12:
Do you want to have your own studio? Yes, if you want to become a director, the famous one, you need to have a production house. This studio can help you to do what you have been dreaming of. It is designed like a warehouse and a really nice treat to behold.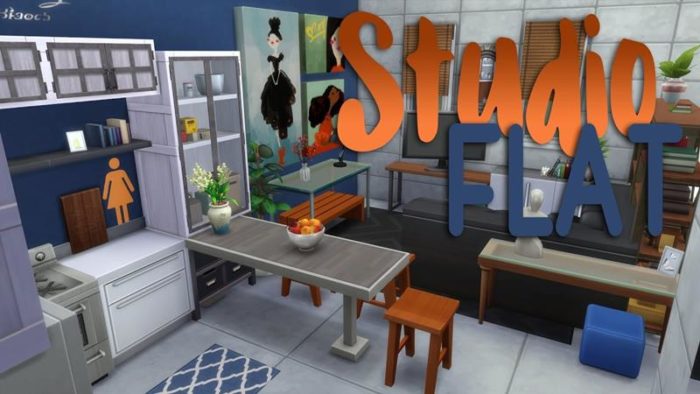 UI Cheats by weerbesu:
If you want to tweak the game from UI, it would not lesser than a treat to behold UI Cheats by weerbesu. These cheats let you tweak the games from the user interface, you can right-click on any value you want to set and that is it. By having this cheats installed at your Sims 4 games, you will have complete control to play God with your Sims. You can set the time, you can add the money, and can get the promotions momentarily. These cheats, in the end, accorded you with every control, and you get everything you desire for.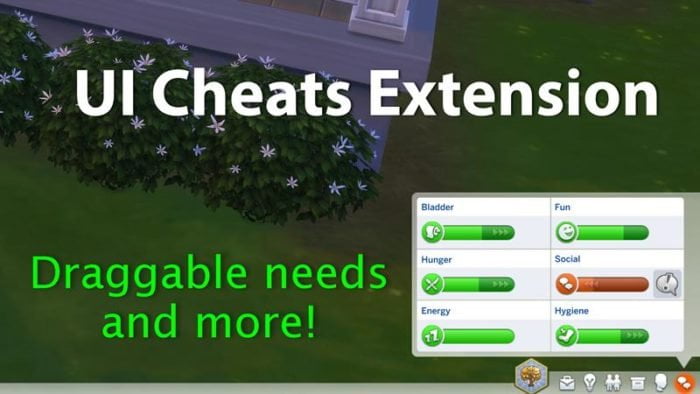 Sabrina the Teenage Witch House:
Do you watch Sabrina the teenage witch house show? And are great fans of the house's construction? You now can add this house to your game and can enjoy the freedom of having anything you want.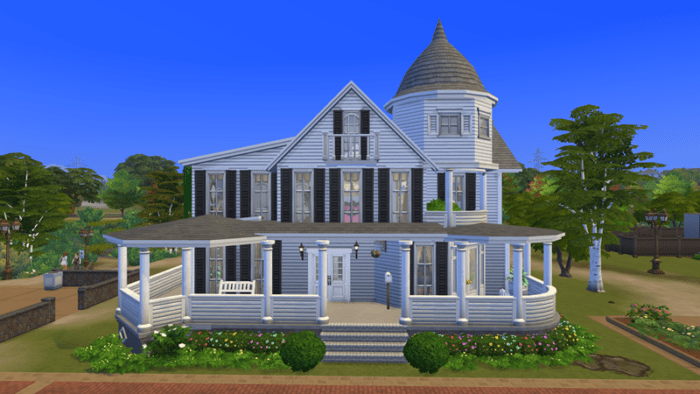 The Simpsons House:
Simpson's house is not lesser than a dream for every player. But, now you can grab the iconic simpsons house at the palm of your hands.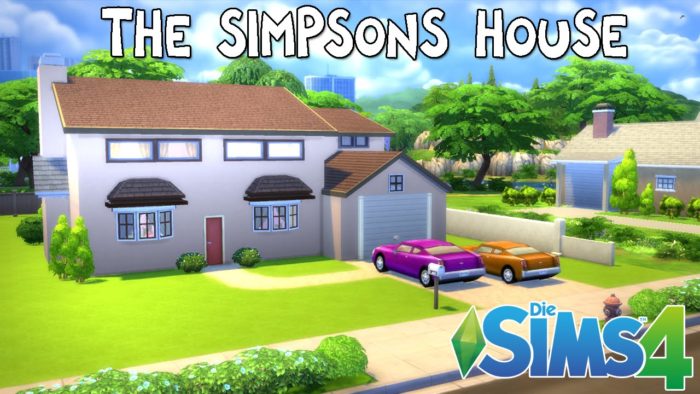 Stop Random Flirting:
It becomes really awkward when the Sims get into the flirty mood and flirt with everyone goes by. So, you need to add this mod stop random flirting by aariancya, which will have to stop the random flirting. It would not stop you completely from flirting but reduce the ration.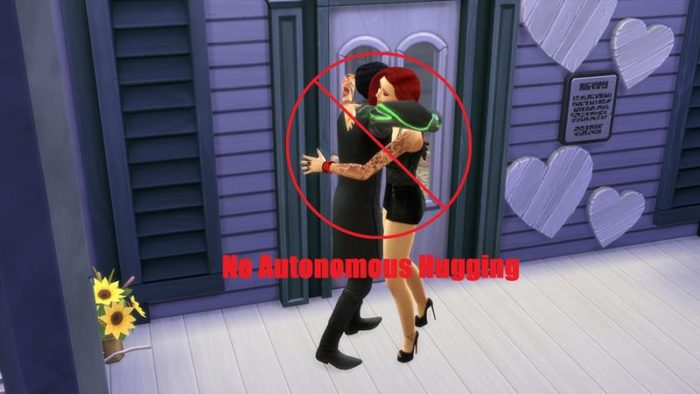 Improved Weather Variety for World:
Though there is a wide range of weather variety in Sims 4. But, if you are still unsatisfied with the weather variety, improved weather variety for the world offered by the peterskywalker will offer you the more.
It can change the temperature from any part of the world and can add more distinctive and unique weathers to your Sims 4 games.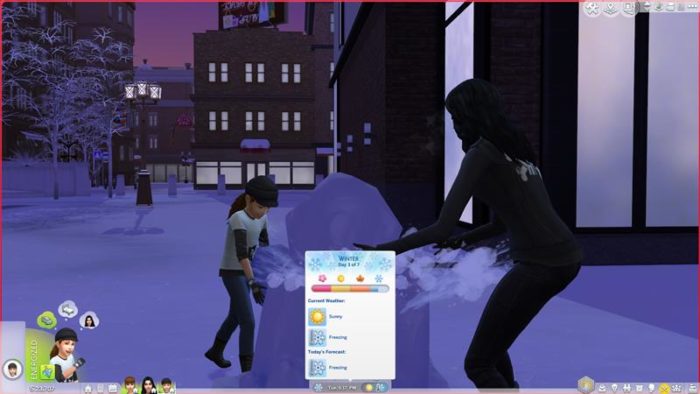 Pet Themed Holiday Traditions:
You can add some more love to your pets. Pet-themed holiday transitions make you add nine-holiday traditions to the game. You can cook for your pet, pamper them and can play with a laser pointer to make them learn quickly. This mode is for the pet lovers, and you will find it very helpful and loving.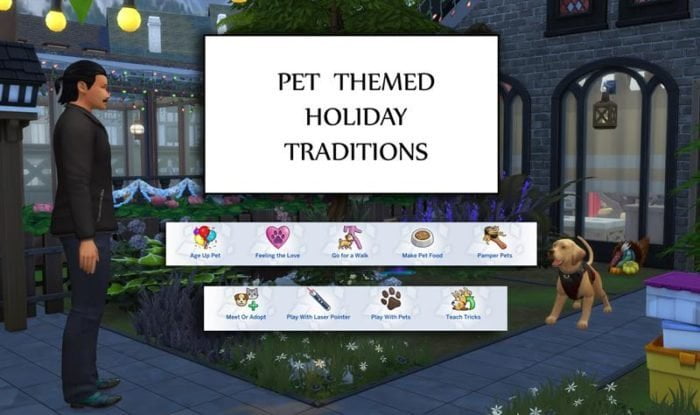 Spring Toddler Room Set:
Do you want to add some more colors to your toddler's rooms? Spring toddler room set will offer you the pink color and green color. There will be a nicer addition to the recoloring and you enjoy this from the core.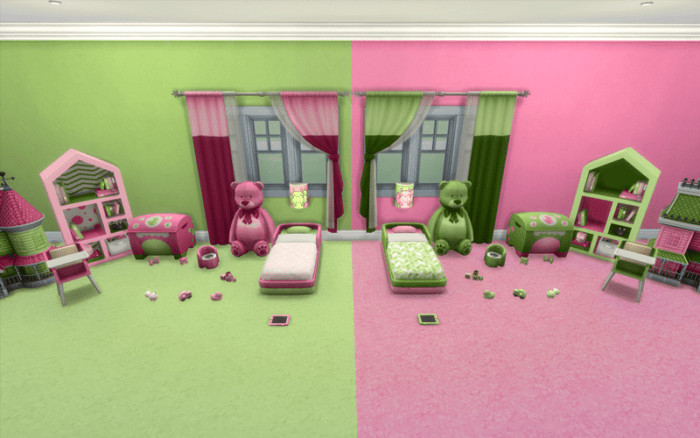 MC Command Center by Deaderpool:
Do you want to have more control over your Sims? Then you need to add MC Command Center by Deaderpool which adds dozens of new features to the game. You can set the lifespan, progressions, can blacklist some items. It is the best mode for those who were looking forward to having some nice looking experiment.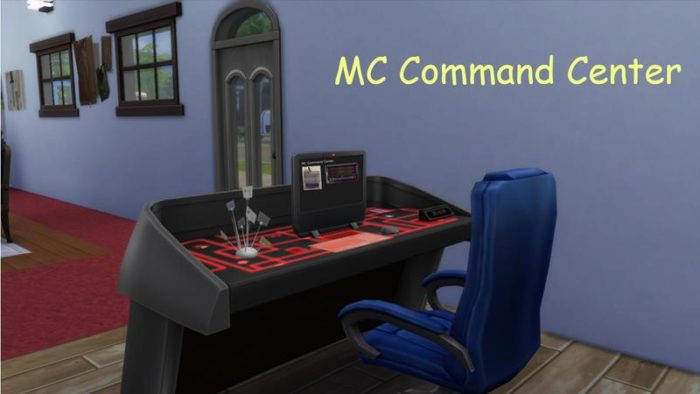 Extreme Violence by SACRIFICIAL:
The dark side of the series we all know- we sometimes drowned our series in the river and sometime lock in the basement. But, for one who loves to joke all the time this mode will be quite helpful.
Extreme Violence by SACRIFICIAL will have him to add some blood, gore, anger and black humor in the game. This mode will be ideal for those who want to recreate some slasher in the flick. That mode would not be ideal for a faint-hearted, and the game as well changes with a new update.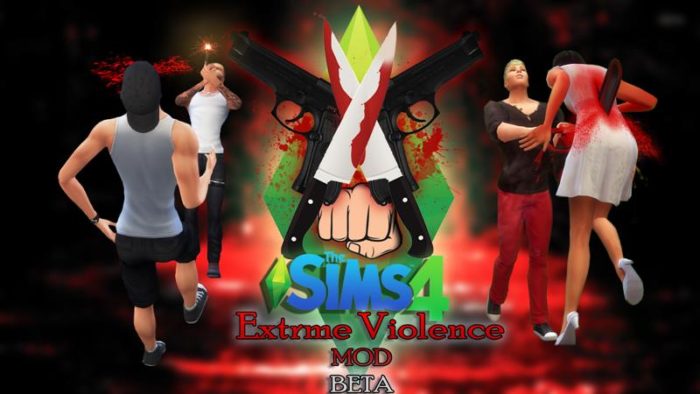 Get a job:
In this mode, every week the new job adds. And if you are looking for inspiration, the job you want to do or the experience you want to have regarding professionalism, get a job mode would be ideal.
Whether you want to become a bowling champion or game developer you can follow your dreams now. This mode will completely transform you from what you were into what you wanted to be.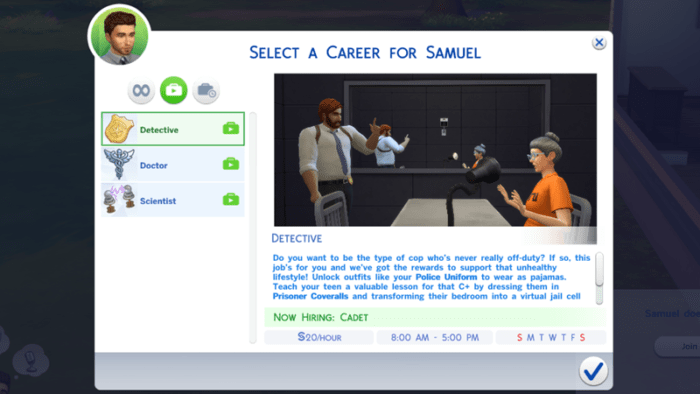 Custom food interactions:
Do you want to cook some custom foods? Custom food interactions will provide with a menu framework, to craft a full fridge with the custom meals.
With this mod installed, you will pick from the menu, and the food will be prepared. You can find the recipes for any food, and get that food cooked momentarily.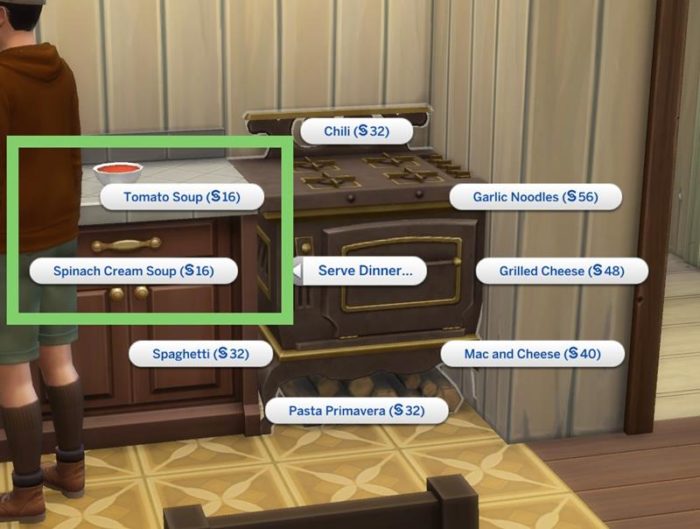 Become a Sorcerer:
Did you miss this only feature in Sims 4, from the previous installment of the series? With the Become a Sorcerer mode you can have supernatural soccer skills.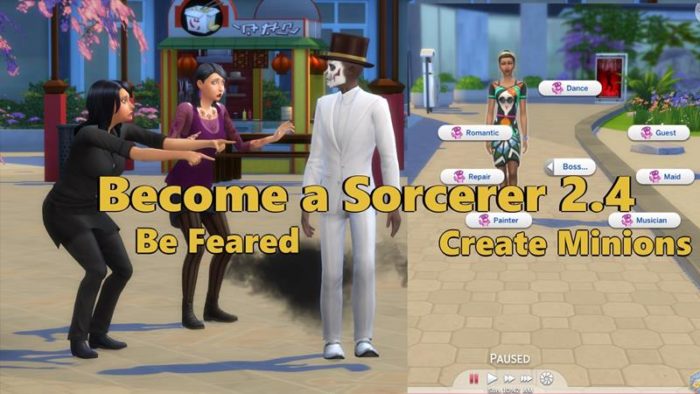 Build your own houseboat:
If you are tired of living on the land, then this mode will help you to move to the water. This mode will turn the game decorative boat models into a complete full on houseboats models.
Space is limited, and you need to craft your home with the limited furniture and arrange the stuff. This mode will be a great help for a minimalist designer, get it from the link and polish the skills.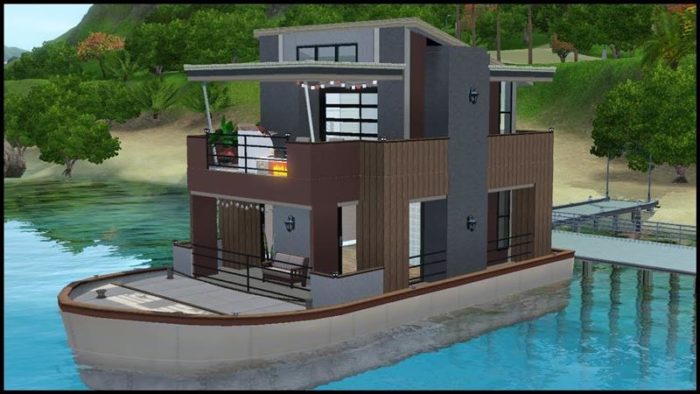 Balanced death moodlets:
The death works on the basis of games is really annoying. If your Sims were popular and meet to death, then this notify you and process the mourning for several days which is quite unpleasant.
With this balanced death moodlets adds some reality to the death happening in the game, the reaction this mode offered is much stronger and helpful for a spouse or a friend.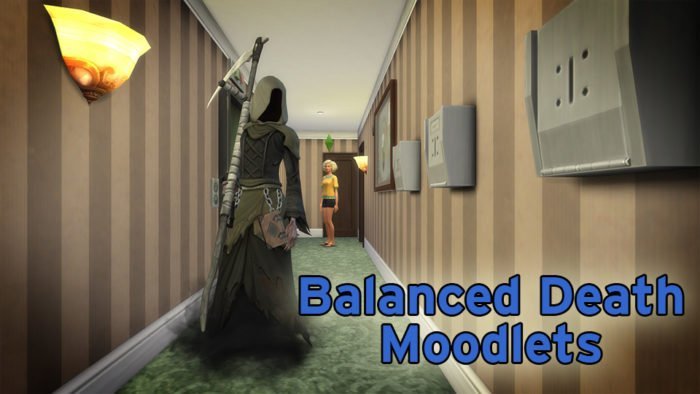 The road to Fame by SACRIFICIAL:
Are you fed up with the normal routine of your life? Do you want to add some glitz and glamour to your life? This mode will help you to bring some fame, and to live the lives in the spotlight.
There has been new traits, social-media based career, some more other enthusiasts career modes updated in this mode.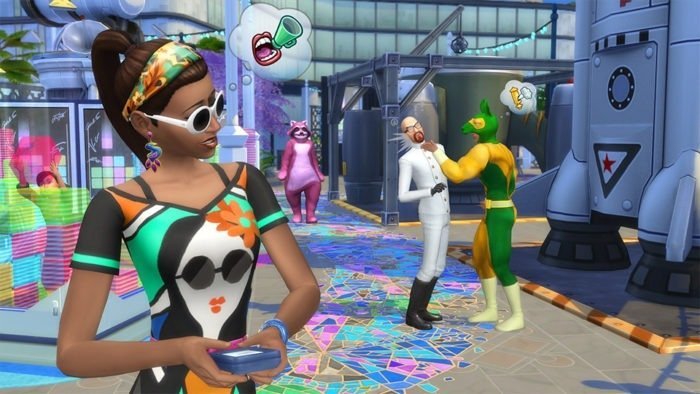 Height Slider by GODJUL1:
We are going to offer you a new mode to help add different heights to your Sims. This basic feature is missed from the fourth installment of the series, but the addition of the mode will help you to bring different heights to your Sims.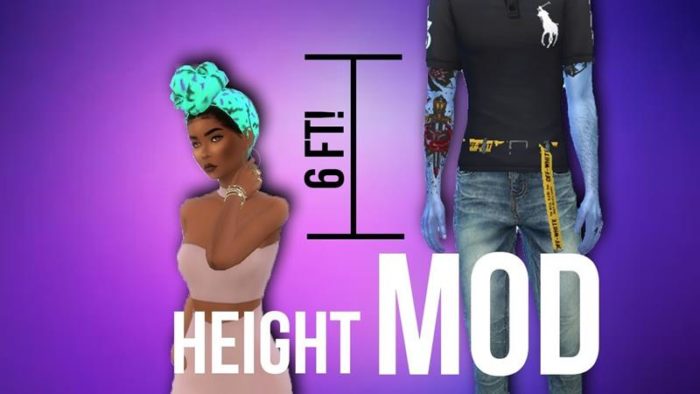 Small Venice:
The amazingly beautiful and surprisingly adorned rendition of Venice can be brought up in the game using a small Venice mode.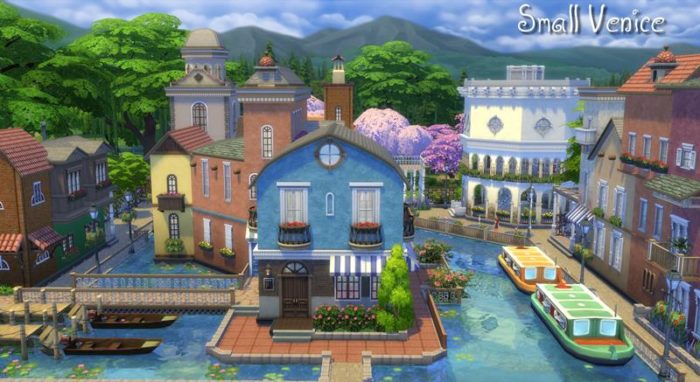 TS4 MorphMaker:
Do you want to have complete control of the appearances of your Sims? This mode will help you to mold and sculpt every little detail of your Sims, not only for Sims but pets, aliens and vampire as well.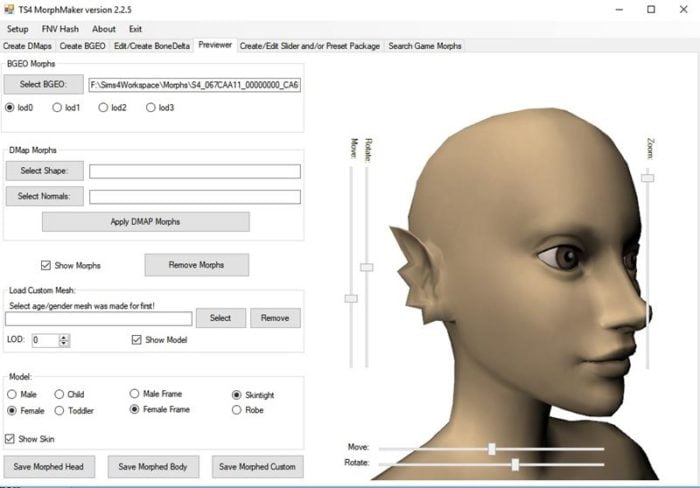 Twinkling Stars Animated Wallpaper:
This would be the nicest addition to any of your Sims in his bedroom. It adds animated wallpaper to all around the walls on the room. It definitely would create a mesmerizing scene with twinkling stars on the sky and glowing walls around your Sims' beds.
Fridges with brand Coca-Cola, Sprite and Fanta:
This will add branded vending machines into the Sims 4. You would get all of your favorite drinks, from Fanta to Sprite and from Coke to 3G.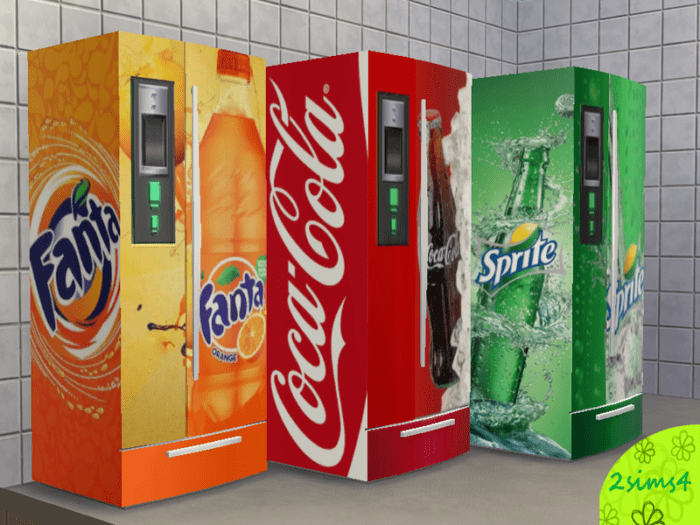 Gender Preference by azoresman:
It is near to the truth that Sims 4 is more focused about the building characters. Now, with the gender preference mod by Azoresman will make you to finely tune your Sims characters and sexual preferences. The neat level of details would allow you to take care of every inch of your Sims' bodies and shape them the way you love.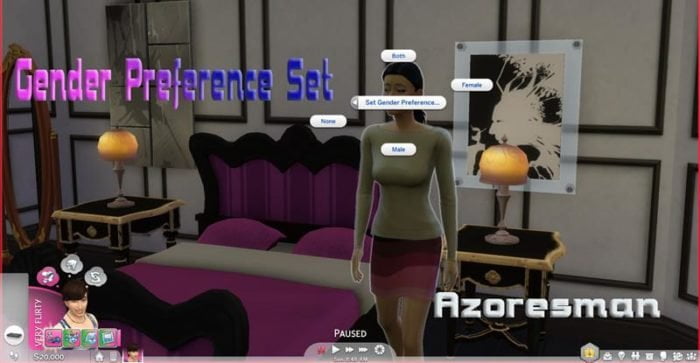 Packing crates:
Of late did you have a desire to pack your piano objects into the inventory?Packing crates mode in the Sims 4 mode allows you to have this object packing done without any hiccup. You can pack your stuff into crates then place them into the inventory which will be easy for you to carry them to a new home. Crates add value to your life, as they do not occupy more space and placed in arranged manners.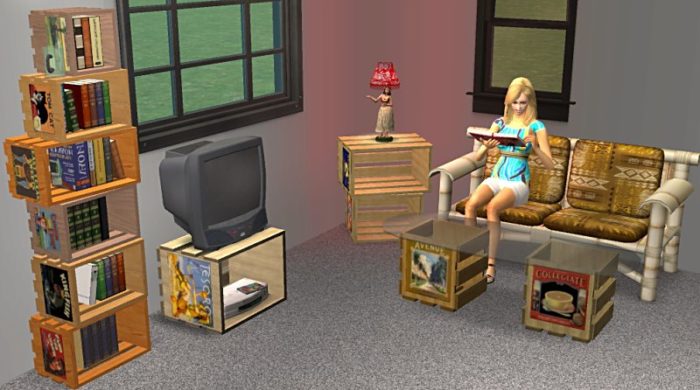 Glowing Android LEDs:
Have you placed Detroit: Become human, and want to get the same look what was used in this game to your Sims? This mode will help you to get inspired from the same story, and give the same look to your Sims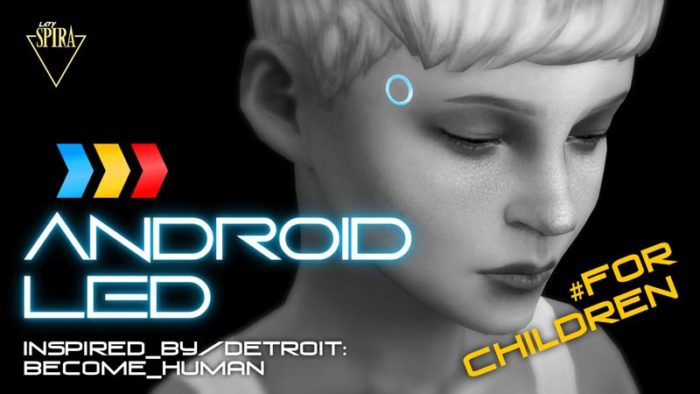 Park Bridge for Your Lots:
Bridges are the aspect very less focused by the developers in the fourth installment of the series. But, with this mode, you can park your lots to the bridge and get them in use when want.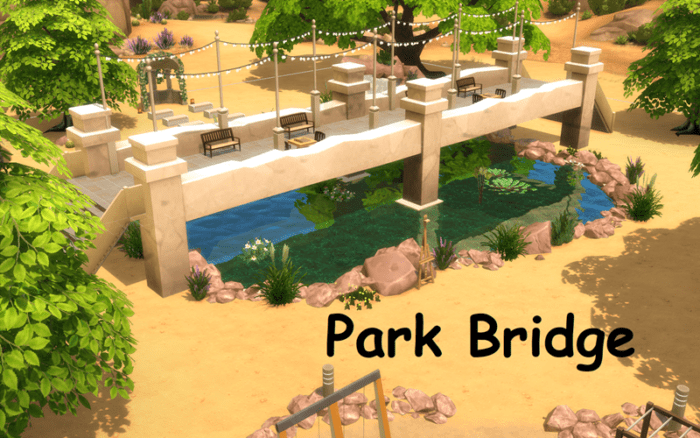 Go to School:
This mode was launched back in 2015- and the best mode to make your child and teen Sims to go to School and colleges.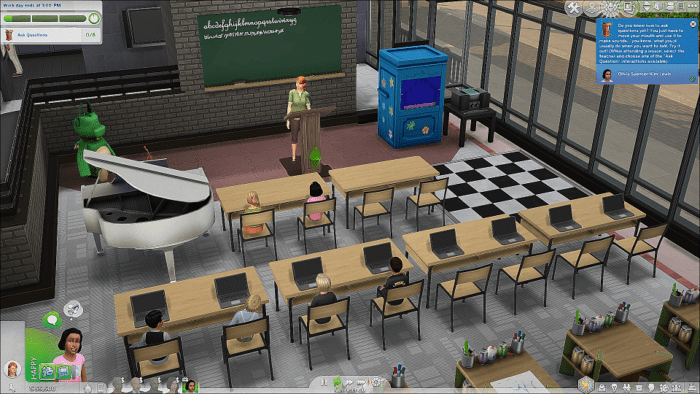 These are the best modes for Sims 4 you can have from the given download link. Download these Sims 4 modes and stand out in the massive crowd when it comes to uniqueness and variety