Top Best Premium offline games – TweetsGames.com
Are you looking for best offline premium games that games what you can play without internet, or data package? You have landed on the right spot; here we provide you the best offline games.
The mobile gaming industry is at its peak- even mobile phone games have surpassed the consoles. That may be the reasons; the top-developers have headed towards Google Play Store, to offer their best.
But, that one thing I noticed in most of the top games, they need an internet connection. And it creates a problem when we head on a drop-trip or in a flight, where we cannot have internet or any place where no constant internet connection available. You still can have some fun, while playing the offline games. These offline premium games will make you stick to your phone for many hours.
So, get these games from the landed page, and play them offline and online on your Android phone.
Top ten Offline premium games
1) ICEY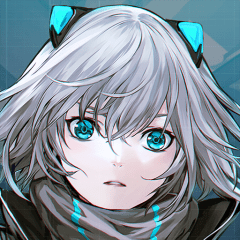 Price: 2.99$
One of the most favorite, full of the action-packed and full with the fun a game, ICEY. The game needed 500 MB space on your Android phone with 2 GB at least RM to get the game runs smoothly on the phone. It is a beautiful action hack game, runs and goes through the various stages, and you enjoy the plenty of satisfying beauty-up romp. Though, you will be needed some bunch of dollars to get the game installed on your phone. But, the money worth the game and you really enjoy the fighting in this action hack game.
---
2) Minecraft Pocket Edition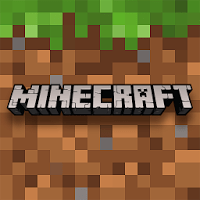 Price: $6.99
You might have played Minecraft game on your PC, and have had played it online. But, you will be glad to get the offline version of the game. Minecraft Pocket Edition, the concept of the game is similar. You are going to be creative in this game, infinite virtual world, make you create your own virtual world, bridges, and clouds or build sky scrapper building by using your imaginations. The game really does not occupy big space in your memory, get it downloaded and installed in 76 MB. This little money should not be hunting you, game pays off.
---
3) XCOM Enemy Within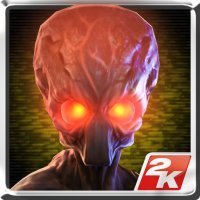 Price: $ 9.99
It is a graphically impressive game, in which you lead a team and the task is to take down the alien monsters. XCOM enemy within a rich strategy game in which you plays the role of a coalition commander in charge of a business from inside and out of the project. From the beginning of the age, the players have to establish a base in the different mentioned continent, like Asia, Europe, Africa, and South America. I would say, the XCOM Enemy within a top notch game with every angle. Each side of the game is fully satisfied, either it is the graphics, voice, strategy or content. Though Multi-player mode of the game is the talk of the town, offline mode hit the nail right on the head.
---
4) Monument Valley 2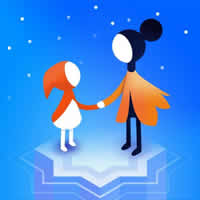 Price: $4.99
It is an award-winning game, you must play to relax from the depression you get from the real world. You can get this game on an Android and iOS devices, best puzzle game to play simple puzzles to solve and crisp graphics to get the game going on your Android phone. You are going to find ways for the princes so that she can lead away to the home by manipulating the impossible architect and cheats ways.
---
5) Worms 3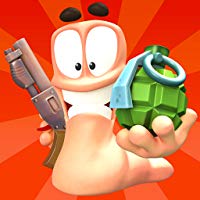 Price: $3.99
One of the most famous and award-winning games produced and developed by Team 17 Digital Limited. An arcade game, which you can have on your Android phone to play it offline. Having the elements of dark humor, a turn-based strategy game, and the more fun is to play it in the card mode. In this mode, you can change the start and end of the game, while just selecting strategical cards. The more amazing environment, the more fun it will be to play.
---
6) Crashlands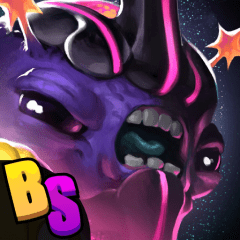 Price: $6.99
Crashlands is a stunning open-world RPG game in which your shipment derailed by a monster, you landed on an alien planet with no way to run off. The goal of this game is to defeat the main protagonist and build weapons, craft ways to get out from the planet. The game comes quite an interesting, in a tense atmosphere where combat is taking place, in-cheek humor takes the atmosphere very light. In just $6.99 you got cloud saving support of the game, offline play and controller support as well.
---
7) FINAL FANTASY IV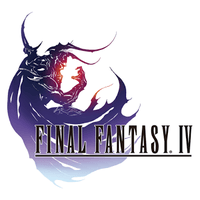 Price: $15.99
Thankfully, we are finally witnessing this game on an Android phone. This is an offline game, and you can play it offline, without an internet connection, some games of the series though require an internet connection, but few games and particularly this Final Fantasy IV do not. This game is listed on Google's offline game, and you do know the meaning of this. Excellent game, with an amazing storyline, and outstanding soundtracks.
---
8) Hitman GO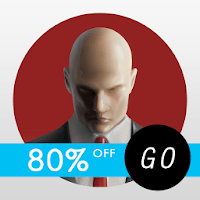 Price: $0.99
Square Enix is a famed name of the developer on Google Play Store and this striking puzzle game came into existence under the banner of Square Enix. In Hitman Go you are going to play a character of Hitman, in this, you will be given different missions you need to complete, either you want it or not. It is the real test of your skills and nerves, and it is completely up to you to get those mission completed. In this you either you directly to your enemy or follow a different approaches to knock off your enemy. There are different tools what you can pick to complete the mission, like hiding spots, sniper rifles, and iconic silver ballers.
---
9) The room three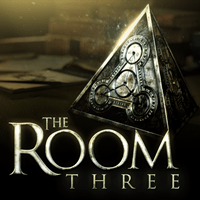 Price: $ 3.99
The official sequel of the famous Room and Room 2 game, developed by Fireproof games. The game in real tests your puzzle solving skills, in which you have to solve the puzzle, to navigate your ways in the trial. One of the most addictive puzzle games you ever played in your life. It is famous about the game, easy to start but difficult to leave. You will be stuck to your mobile screen for hours; every new puzzle will make you fall into it. And the game is developed in the perfect way and gives you minor locations that you will feel the surface of every object. Lots of new location rotates zoomed and examining different objects, add the cherry on the cake.