Best VR Apps for Google Cardboard – TweetsGames.com
Virtual reality has become the reel reality, it is expanding exponentially. Every day, we come to see new apps added to the list of virtual reality apps. Though, initially, the big giants in the gaming market introduced their own VR headset, Oculus Rift, HTC Vive, PlayStation VR. But, these are very expensive, and one has to pay a good amount of money to get the hands on this VR headset until Google cardboard introduced.
If you have gotten Google Cardboard VR Headset, you will be wondering to get the best apps to put on there and to use. Here we are going to provide you the best VR Apps for Google Cardboard headset.
By the way, every smartphone user does know what VR Headset is, in case if you do not know, we are explaining it.
What is VR?
Virtual Reality is the use of computer and technology to create an artificial simulated environment.
In this technology, the user instead of viewing some stuff on the computer will be feeling it by being in the environment.
In this technology, the user is able to interact with the 3D virtual world created by the developers.
What is Google Cardboard?
This is simply a VR headset introduced by Google and it works with about all brands of smartphones.
There are many VR apps for Google Cardboard, which one can use to make VR more fun and entertainment.
These are some VR Apps for Google Cardboard….!
1) AAR VR Cinema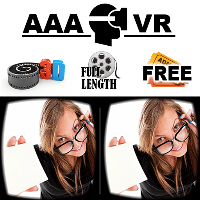 Price: Free
VR cinema you can say it a VR video player. The video player which allows the users by installing the app on their phone can play the locally stored content on their device. You need to put the VR Headset on, and use the application to watch the locally stored content. The cinema comes with the wide arrays of features; you can get 180-degree and 360-degree video support, head tracking and support for NAS. Sometimes, when you watch longer videos on a VR Headset, you start facing the drift issues, on this AAA or Cinema; you will not be having this drift issue.
---
2) Apollo 15 Moon Landing VR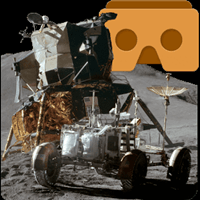 Price: Free
Do you want to feel how is like landing on a moon? Apollo 15 Moon Landing VR is the application which without going on a moon really, makes you feel how landing on the moon feels. You can see how the moon looks like, without actually going there, you can see the parts of the moon, literally everyone. To get the app installed on your phone. You need to have an high-ended smartphone, as the resolution of the application may create a problem on a low-ended smartphone.
---
3) Cardboard Camera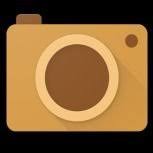 Price: Free
Do you want to take pictures of you in-view of VR? This application can be one of the best VR apps one can use to create lots of fun. Before this application, it was not possible to capture an image with VR Focus and 3D Mode. You have no need to create a Google account or authenticate it, just grab the application and use it. Though, for novices, this app can create some issues whilst using it. But with the time, the user understands how the app works, and how to get the work done using this simple to use application.
---
4) Fulldive VR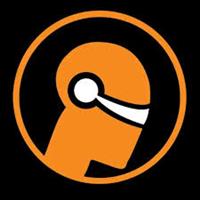 Price: Free
This is just not an application, what you can use to watch videos on your Google Cardboard VR headset, but a navigation platform. You can use this application, to navigate to other VR content available on the Web. You can go to social media account, can comment on any post, can watch VR videos on Youtube, and gather VR other application. In short, the app is used to find and watch VR content on the Web, there is a camera, image gallery. A worth using VR application, free to download and it makes easier to find content using the application.
---
5) Titans of Space VR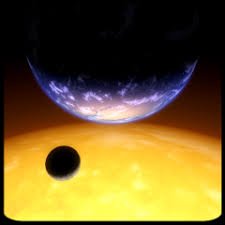 Price: Free 
I love this application the most, it makes me go and see how space looks like without actually going there. If you have this application on your Cardboard, you can imagine the freedom you have. A titan of the Space is one of the best VR apps for Cardboard because of its uniqueness and ability to go space. You can compare the sizes of plans, bodies and other stuff. The voice narrator helps you to get to know everything there. This is a totally free application, and you can make your kids to learn new stuff without actually studying, but living in the virtual reality world.
---
6) VLC for Android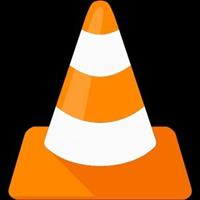 Price: Free
VLC no doubt one of the biggest media player working around the planet, you would be amazed to see this application in the list of VR apps. This is one of the best VR apps, it is in beta version, and it got all required features of VR application. You should join the beta program quite easily, just click the download button and join the beta program on the Google's official play store interface.
---
7) Google Street View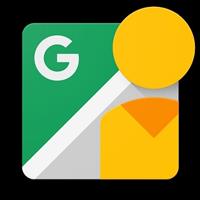 Price: Free
To get the full use of Google maps, you need to grab this Google Street view application for your VR Headset. Quite easy to use, and it has always been a helping hand to find a location in Google map. It provides users with a 360-degree view, of any stuff you want to see on the app. In fact, you also can view what other users have posted and what they want to say on Google maps. One of the great applications for VR users, and experiencing the location and maps using this app on a Google Cardboard Headset is really stunning.
---
8) YouTube VR: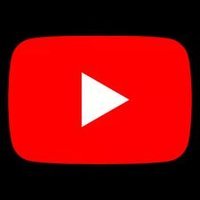 Price: Free 
Youtube VR is among one of the few platforms where a VR user can go and experience something great. By using this application you can find different channels, entertainment videos, fun videos, songs and much more to watch on your VR headset. Youtube is free though, but experiencing Youtube without ads or background music is something different, and if you want to have this on your VR, grabs the subscription.
---
9) Go Pro VR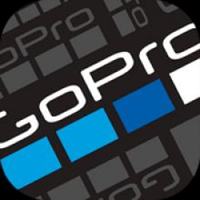 Price: Free
This Go Pro VR can turn your Android phone, iOS device into a VR device that is the heart of the action. You can watch videos, footages by using this application, but turning the videos to 360-degree, zoom-in and Zoom out, it is really adventures stuff out there. Jump into the ocean, surf impressive and gigantic waves, hit the snowy slopes, dive with the sharks. This application is considered as the extreme, and it can make you frighten due to the virtual reality feeling. For those who cannot bear the sensation, should not go for the application and one should be properly ready to get to the extreme of the application.
---
10) VR Roller Coaster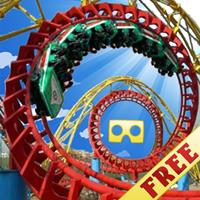 Price: Free
Another great application, which will definitely make you shudder. Again, for novices this application may not be a good fit, as in this you go in a ride and have an impressive roller coaster. You can enjoy the thrill of this ride; you will be driving an old wagon by wearing the VR helmet on your head. This is a very short but impressive experience, and you can have this on an Android phone and iOS devices.
---
11) Netflix VR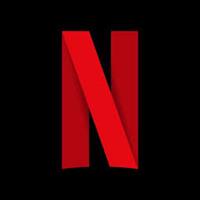 Price: Free
No doubt Netflix is one of the biggest platforms to watch web series. And you can have this application on your Android phone, and experience the watching web series on your Google Cardboard VR Headset. This application needs you to have the Netflix membership; at least you can go for a one-month free trial. Currently, the Netflix VR comes for Google Daydream, as well as Samsung gear, and Google Cardboard.
---
12) Public Speaking VR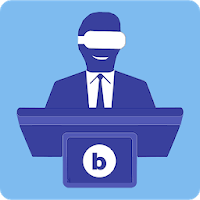 Price: Free
Do you want to feel shy to the audience, and want to prepare yourself for speaking at a public gathering? Using your Google Cardboard VR headset you can set your favorite audience wedding place, conference room or anywhere, and practice for speaking. In this way, you surely will feel free and would be able to speak out of your heart without any hesitation or shredding. You will be set to practice in public speaking in, it is a practical use of modern age of technology, with the option to animate the audience and natural movement with background noise. Train yourself for an important interview, or practice for your lecture, or memorize your speech in the wedding room and much more.
---
13) VR Diving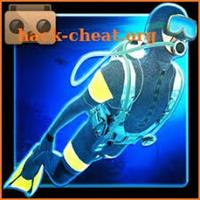 Price: Free
Are you afraid of diving, and want to learn how to swim? This VR Diving application can help you out to dive into a pool and swim. Just put on your VR headset, install VR diving on your phone and go into virtual reality mode to learn the diving lessons. With this, you can actually learn the basic of diving before going to take actual diving classes. No one is watching here, you are free to dive the way you want.
---
14) Google Arts & Culture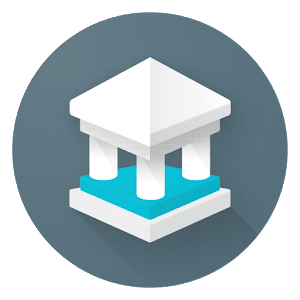 Price: Free
Why not take the benefits of new technology for education and cultural studies? Yes, we should and to develop this application, tech big-giant partnered with the hundreds of museum, galleries and art institutions around 70 countries of the world to see exhibits online. You can explore the artworks, historical sites, and exhibits what you cannot see normally by visiting actually the museum or place. Get this Google Arts & Culture VR application on your phone, and put on the Google Cardboard VR Headset, to explore the new world of possibilities. You can zoom in and zoom out, browse artifact, virtual tours, daily digests, and other great institutes by just wearing the headset.
---
15) Deep Space Battle VR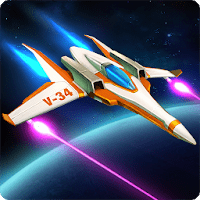 Price: Free
Deep Space Battle VR is one of the great virtual reality applications available for Google Cardboard VR. In this game, you fly in the space, and battle with the other ships attacking you to destroy you. This is one of the intense games, and you can screw yourself by just wearing the helmet on your head. Virtual reality headsets are the cool trend nowadays- and these apps can help you in making your life easier. Either it is the education, entertainment or learning; there are wide arrays of VR applications you can have. And most of the mentioned applications are free of cost- you can install them on your phone to make your Google Cardboard Headset use those applications accordingly your desire and wish.