Online security and privacy have become vitally important nowadays. Especially after the Facebook data breach scandal and ransomware attack last year, you need to be more secure, more powerful and should hide your identity while browsing the Internet. And to hide your identity, VPN is one of the best ways, one can easily adapt to this simple application.
And you know on Android you can install any application you want, even the apps which are restricted by Android. In this age, one should use VPN to hide the IP address and to mask the identity online. By using the Virtual Private Network you can hide the IP address, block the online tracker, and encrypt your online data- in addition, you can get access to that content which is restricted to access at your location.
Before picking a VPN application for using on an Android phone, you should get to know the properties of a good VPN Application. As a rule of thumb, a perfect VPN should be encrypting your data, and should not be keeping track of your activities.
Plus, the company should be based in a country, where the Government cannot easily get access to the company's data. So, these are 15 Best VPNs what we have listed, find what fit you.
1) Express VPN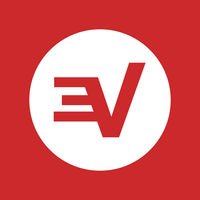 Price: Free trial, the basic plan starts at 6.67/month
Express VPN is a company based in British Virgin Iceland, and that region does not have any data retention laws. So, in fact by using this VPN you can get your browsing history, personal activities to grave without anyone noticing too that. This is one of the most premium networks, and one has to spend a good chunk of money to get this VPN on the Android phone. This VPN got the servers in 94 countries and allowing the users to quickly access to the services, to encrypt their data and to safeguard them against the hackers, seekers, and trackers. This VPN got 148 locations, what you can use by getting access to the server.
---
2) Nord VPN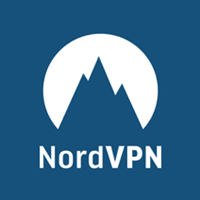 Free, premium subscription $5.75/month
In every VPN application what we will review in here, we show you the rule of them, either the app fulfills that criteria or not. Nord VPN is among my favorite VPN, and this, of course, fulfills the criteria of being a perfect VPN. The company encrypts the data of the user, does not track the activity of the user, and the company based in Panama, where data retention laws are not that strict. By using this VPN you can have around the clock security, no one would catch you with your activity, and you can access content what is blocked in your location. NordVPN is one of the best VPN no doubt, this company has servers in 68 countries and with one premium account and you can run the services up to six devices.
---
3) Betternet VPN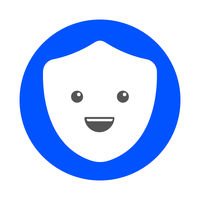 Price: Free / $4.99+ per month
This VPN application though can be used without paying a single penny, a free VPN. This app does not also show an ad, and you would be wondering how the app earns the revenue, this VPN shows you the suggestion to different apps and games. And if you do not want to get that suggestion, should go for the premium services which start at $4.99+ per month. A good VPN service, which secures your connection, encrypts your location and hide your identity. By using the free service you can even change any location desired. This VPN service has only a limited number of servers around the globe, covering USA, UK, Canada, Netherlands, Germany, and Japan. If you are living in one of the mentioned countries, your speed would be sky-rocketing, and for the rest part of the world, still can get the services free of cost.
---
4) Hideman VPN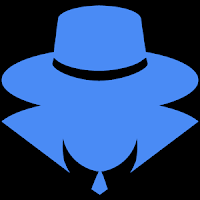 Price: Free, premium starts at $2.07/month
The user interface of this VPN very impressive, which gives you access the blocked content around the globe. This VPN service has servers in more than 24 countries, and by switching your location to any of the mentioned countries, you can hide your IP address, protecting your privacy online. This VPN service allows users to easily access .onion and .i2p resources, without any special configuration. These services are best in providing torrents files without any penalties, and in countries where some sites are blocked, by using this VPN service you can access the torrent files.
---
5) IPVanish VPN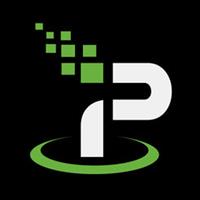 Price Free/ Premium starts at $10/month
One of the best VPN around there, with more than 1000+ servers and 60+ location, the core of the eyes. This IPVanish a good VPN, though missing the kill switch, a standard feature, which makes the IP address hidden when the internet connection of the server went down. The download speed of downloading at this VPN is really impressive, and there is no logging activity of the user on there. AES encryption with the Open VPN protocol makes this VPN stand out in the massive crowd. But, the price is the negative element of this application, no free trial, but the available plans have 7-day money-back guarantee. If you really want to get an up to the mark VPN must go with this IPVanish VPN, and should grab the one-year subscription.
---
6) Vypr VPN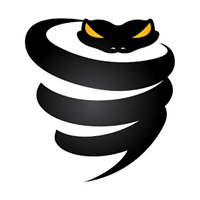 Price: Free/ basic plans Month $5
VyprVPN is one of the secure, and most reliable VPN what you get in just 31$ for whole a year. Switzerland based VPN is considered very sound VPN services, with a well optimized dedicated server, and with dozens of protocols OpenVPN, L2TP/IPsec, PPTP and chameleon, this necessarily will leave its marks. Though there were some issues found regarding the privacy and login in details connection times in IP addresses, overall performance is very impressive. You can expect a good download speed with the service, with the best configuration.
---
7) TunnelBear VPN
Free, basic start at $9.99/month
TunnelBear is one of the most secure and popular VPN services, and there are reasons for that. The services provided by this VPN are very fast, most secure, and very reliable. This VPN service release report basis on the services audited by the third-party, and they cover every part of the service from the independent organization. You can expect a good speed, and this may be the reason because the servers of this corporation are spread worldwide more than 20 countries. Though the speed and other factors of this VPN services are more than alright, recently this VPN service is hired McAfee, and no one knows how the services records will be handled.
---
8) Open VPN connect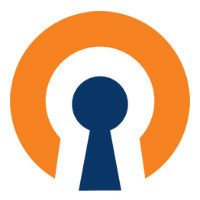 Price: Free
OpenVPN connects is among one of the completely and truly free VPN service available for Android phones. Though the interface of this VPN is not that impressive and advanced settings really mess for the new user, and one has to learn things before further getting engaged. This VPN uses PolarSSL, and it is really a good step towards making the security tighter. You will have to create and set up an OpenVPN yourself to use this application.
---
9) Proton VPN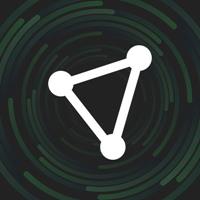 Free for one device, basic plans start at 4$/month
ProtonVPN is a VPN service which completely focuses on the user's privacy. This VPN service has developed extra security layers and pass the user traffic through the core network, and then redirect it to the other countries, where the user want. The company operates 112 servers, in 14 different countries. The company based in Switzerland and this location of the world does not hold any log information or browsing history by law.
Download from official protonvpn site
---
10) Speed VPN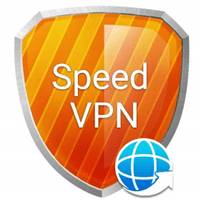 Price: Free
The free VPN network for the basic use, there is not lots of additional information, regarding the logging information, browsing history, or switch kill feature. You can have this VPN to get access to the content which is blocked at your location. Free to get, simple in use, and can change the location to any premium country. The boot system of this application allows the user to smoothly get the services for 60 minutes, and after that, you will have to reconnect it if needed.
---
11) Windscribe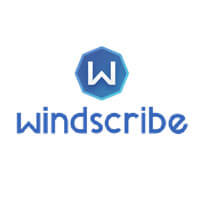 Price: Free, basic plans starts at $4.08/month
A good grab for the basic usage, this VPN allows you to unlock the Geo-restricted content and browse the web privately. This application allows you to encrypt the browsing details, block ads, and stop online trackers from tracking your location. One of the reliable VPN networks, which not browse your data nor leak your DNS information. Very easy to use, and the user will just have this app and tap on connect. Wind scribe has largest sever coverage, almost 50 countries worldwide and 100 cities are on the radar of this service. This VPN even make the security extra tighter, when you use Public WI-FI.
---
12) Air VPN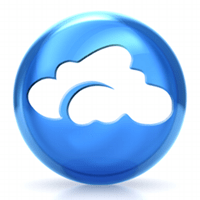 Free/ Basic plan 8$ per month
If you are the one who does not rely and trust on private VPN companies, Air VPN will be the Virtual Private Network, you should trust. This is developed and created by the hacktivists around the globe, those who know how the things work. This VPN encrypt user data by using Diffie-Hellman key exchange and hide your data, browsing history, and makes your device safe from the hackers. By using the AirVPN it will become impossible for anyone to track you, or to locate you. This VPN got a wide range of server coverage almost in 50 locations, and 15 countries across the globe.
---
13) Surf Easy VPN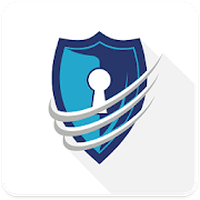 Price: Free / $3.99-$6.49 per month
The product from the same developer of Opera, Surf Easy VPN offers you around the clock security. This application is very reliable and has no logging policy. A free VPN with the additional features who are fond of downloading torrents, get every torrent which is restricted at your location, and hide the IP address of the phone with one tap. In the free version of the application, you get the 500 MB free data usage, but for those who want to get it for regular consumption, need to grab those plans. In my opinion, $3.99 per month would not be a big deal.
---
14) Thunder VPN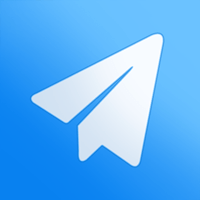 Price: Free
Equipped with the latest features of coping with the needs of the users, Thunder VPN stands out as one of the great VPN services across the world. With unlimited free Bandwich, no logging, no tracking policy, fair than enough for a free VPN service Though, the speed of this VPN not up to the marks of premium VPNs, but for those who merely want to change the location, to get access to geo-restricted content, a good choice to grab. A simple in use, clean UI, decent VPN what you can use on your Android phone.
---
15) VPN Robot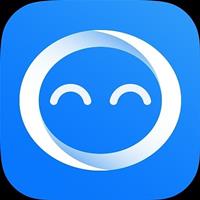 Price: Free
A newer Virtual Private Network application compares to other VPN. But, it fulfills your requirement of a VPN and can perform more than what you expect. This free VPN allows you to have a location from half of a dozen countries, can get the fastest server when needed. This VPN does not require an account, username or login; you just have and connect it without any hiccup. This application cannot be used in China, a complete free package with no in-app purchase. As I mentioned above, you need to pass the rule of thumb, to pass a VPN. And in most of the mentioned VPN, the rule of thumb is fulfilled. You can have any of the mentioned VPN without breaking your bank. And for the free users, about half of the mentioned VPN is free of cost. If you think someone may hurt you if you go without masking your IP address, then must use the VPN services. This is the application, which makes you secure, and out of the sight of the hackers.