dafran's Overwatch Settings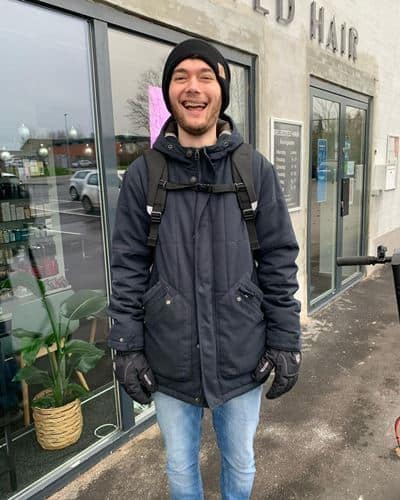 Daniel Francesca is mostly known by his in-game name Dafran was born on 27, December 1993. He is a Danish Youtuber, Twitch streamer, and ex-Professional Overwatch player. Before switching to the full-time content creator, Francesca represented Selfless Gaming and also before being suspended from competitive play. He returned to the competitive scene with Team Atlanta Reign, one of the evolving franchises for the 2019 Overwatch League season. At the end of Stage 1 of League's 2019 season, Francesca declared that he would be stepping out from the competitive scene in the favor of being a full-time streamer for the Team Atlanta Reign. Dafran has also played in the Overwatch World Cup for Team Denmark in 2016.
| | | |
| --- | --- | --- |
| DPI | Sensitivity | eDPI |
| 400 | 8.5 | 3400 |
| Polling Rate | cm = 360° | Zoom Sensitivity |
| 1000 | 40.76 | 44 |
| | | |
| --- | --- | --- |
| FOV | Resolution | Frame Rate Limit |
| 103 | 1920×1080 | 240 FPS |
| Render Scale | | |
| 100% | | |
dafran's Most Popular Video
Dafran's Career.
Daniel Francesca is also known as Dafran was born on December 27, 1993, in Denmark.
On 31, January 2017, esports organization Selfless Gaming confirmed the addition of Francesca to their Overwatch active roster. The team then qualified for Season Zero of Overwatch Contenders 2017 on June 3, however, two days later, Francesca was banned from casual and competitive play by Blizzard and then Selfless Gaming after playing Overwatch on stream while he also streame an X-rated dating sim game. Nekopara, stopped his matches and stated "While Dafran will no longer be able to play with our team," Selfless Gaming also said in an announcement, "we will be supporting him in finding the help, counseling, and suggestion that he needs to improve his mental and emotional well-being". While Francesca was also still on the team's roster, Soon Selfless Gaming got disbanded on July 7, 2017.
Dafran was then approved to play under Team Atlanta Reign. During this time with hi new team, he had many controversies and he also won many tournaments while playing under them. He had played under quite a long time. But he decided to step down from the Competitive scene and started his career as a full-time content creator, Youtuber, and Streamer for Team Atlanta Reign. Soon after that, he has now become a farmer, and now he just streams and plays for fun.
Dafran's Social media.
Talking about Dafran's social media presence, because of the high skills he has gained almost 250K subscribers on Youtube. On Instagram, he has 60K followers. And on Twitter, he has 110K followers. While on Twitch, he has almost 700K followers.
Dafran's Net Worth.
| | |
| --- | --- |
| Net Worth: | $1-5 million |
| Dafran Real Name: | Daniel Francesca |
| Date of Birth: | December 27, 1993 |
| Gender: | Male |
| Profession: | Streamer, Gamer, Farmer |
| Nationality: | Danish |
We also have pro Overwatch Settings, BlameF, and, Mr savage at Tweets games…